Once you successfully finish your Sign Up, you will be greeted with the below screen. Click on the "Create a property" button to launch a create new property wizard.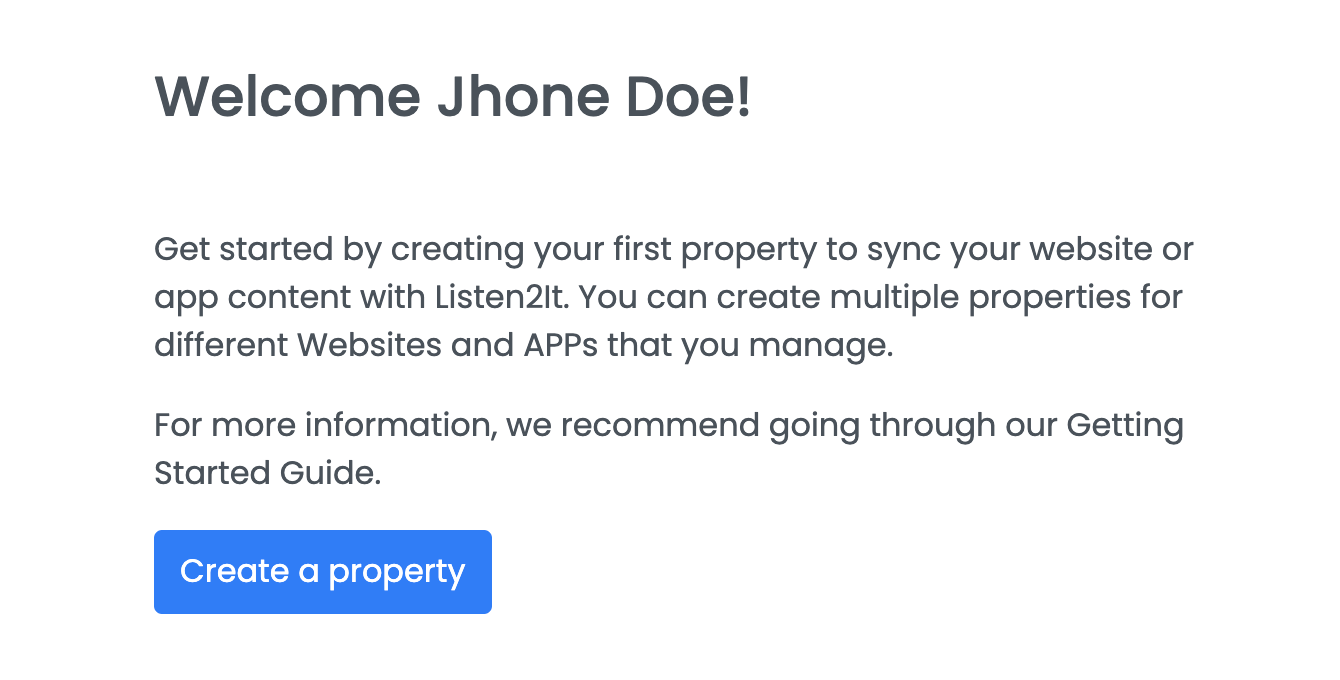 1. General Details

In step 1, enter the basic details about your website or the APP.

Pick a language very thoughtfully. Usually, it should be same as the language of the content on your Website or the APP.

The language cannot be changed later.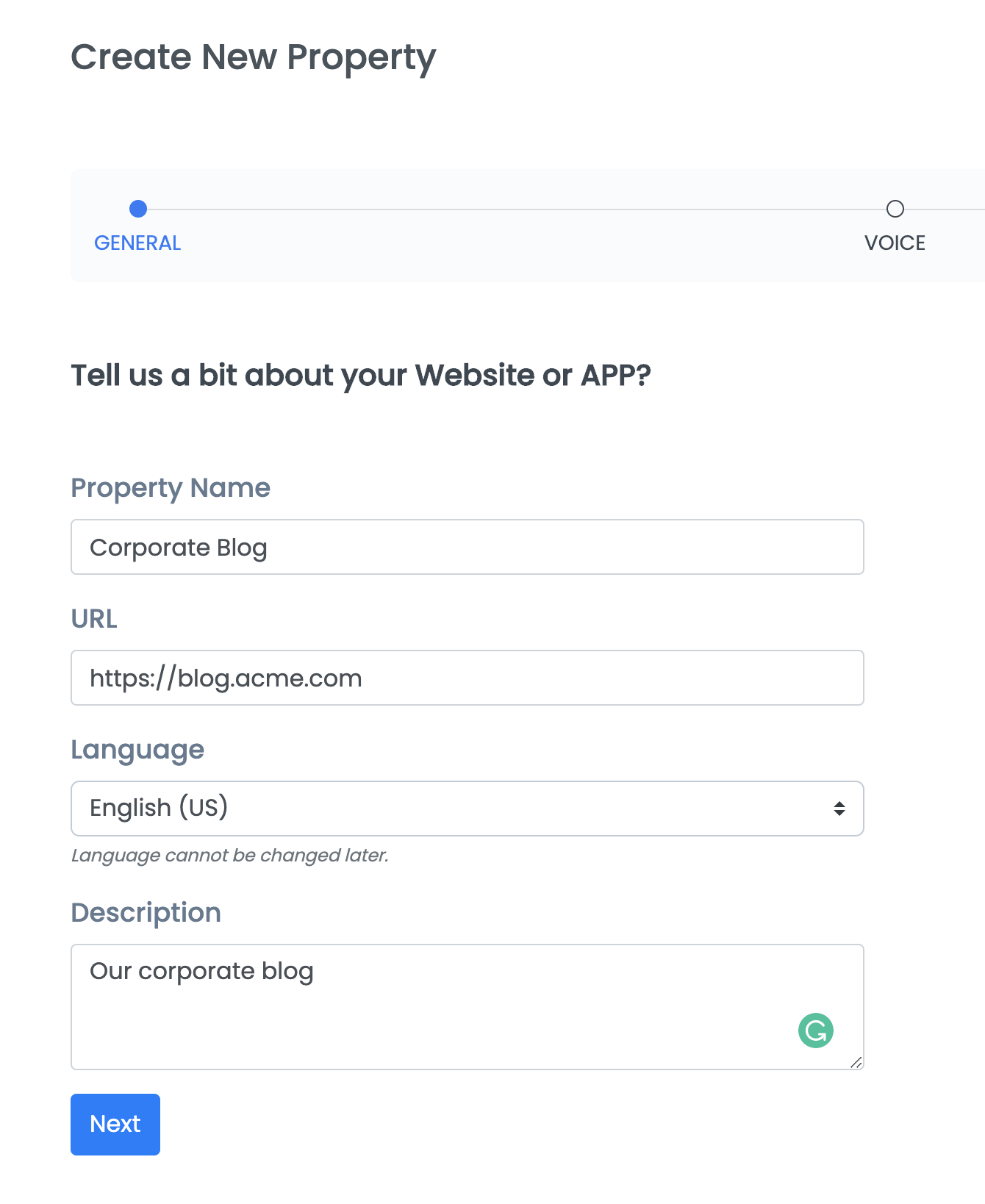 Hit "Next" to go to voice customization step.

2. Customize Voice
In step 2, you will see the list of voices based on the language you chose in the previous step.

You can pick between Neural and Standard Engine. Neural Engine can produce higer quality vocies than the Standard voices.

It may happen that the voice you want is not available in Neural Engine. In that case you can go with Standard Engine.

We will visit the Advanced Settings in Customizing Voice Section.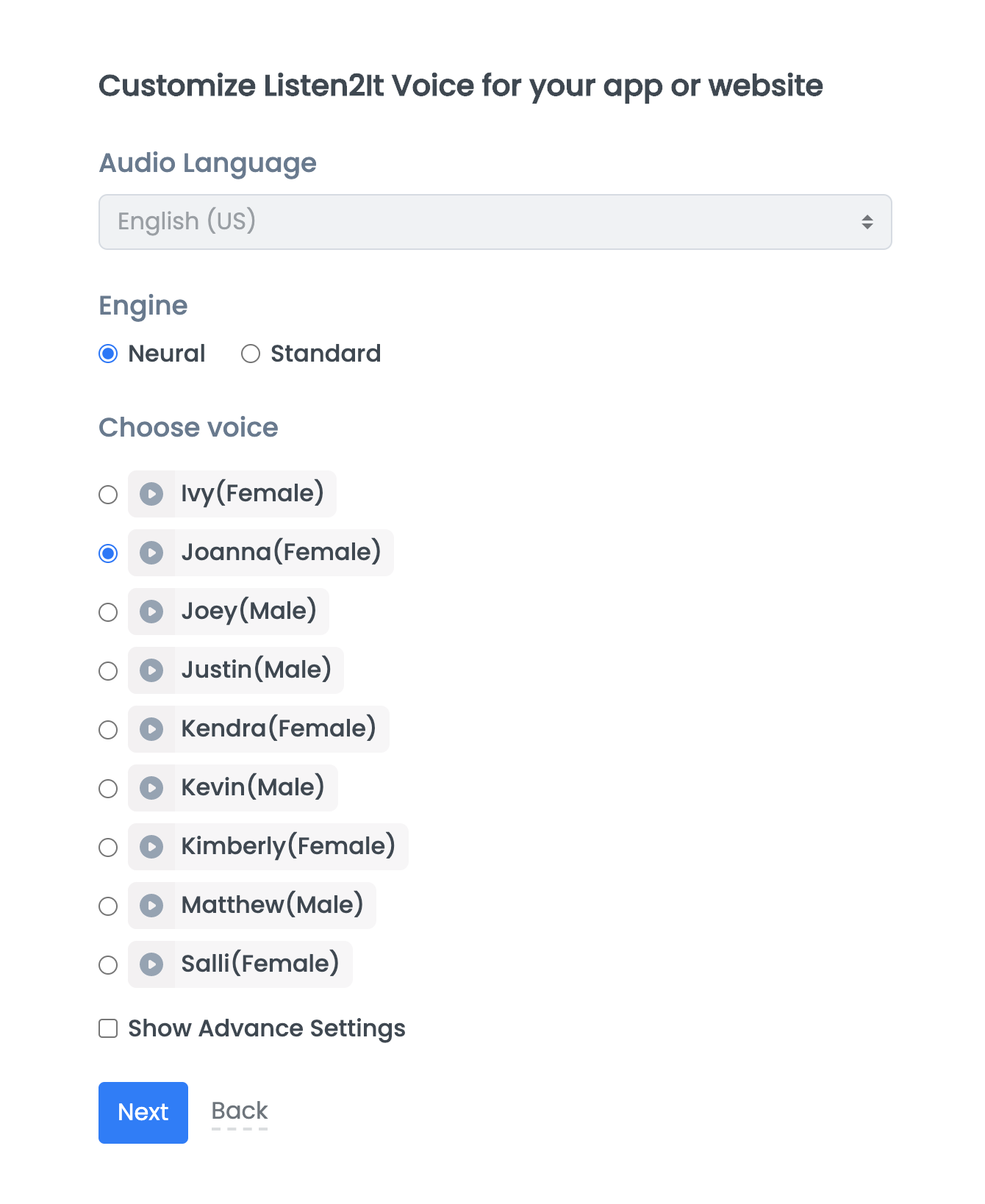 The Audio Preview on the right let you quickly listen to the voice you just picked. You can replace the text which you want to listen to.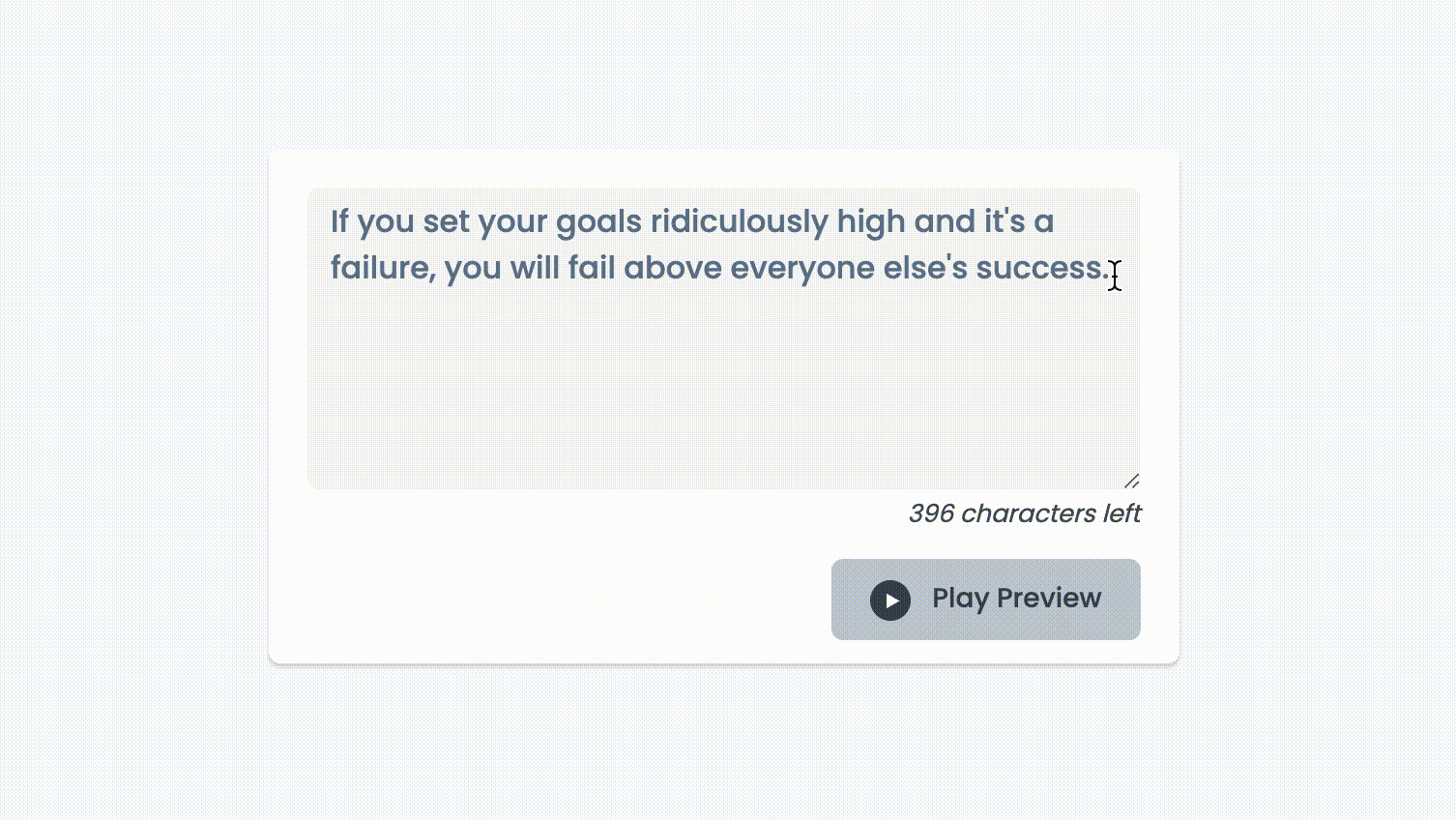 Play around with voice. Once you are decided, hit "Next" to go to player customization step.

3. Customize Player
In step 3, you can customize how the Audio Player on your website should look. If you don't want to use it on a website, you can go with the defaults.

Inline, Static and Floating are three types of the player available.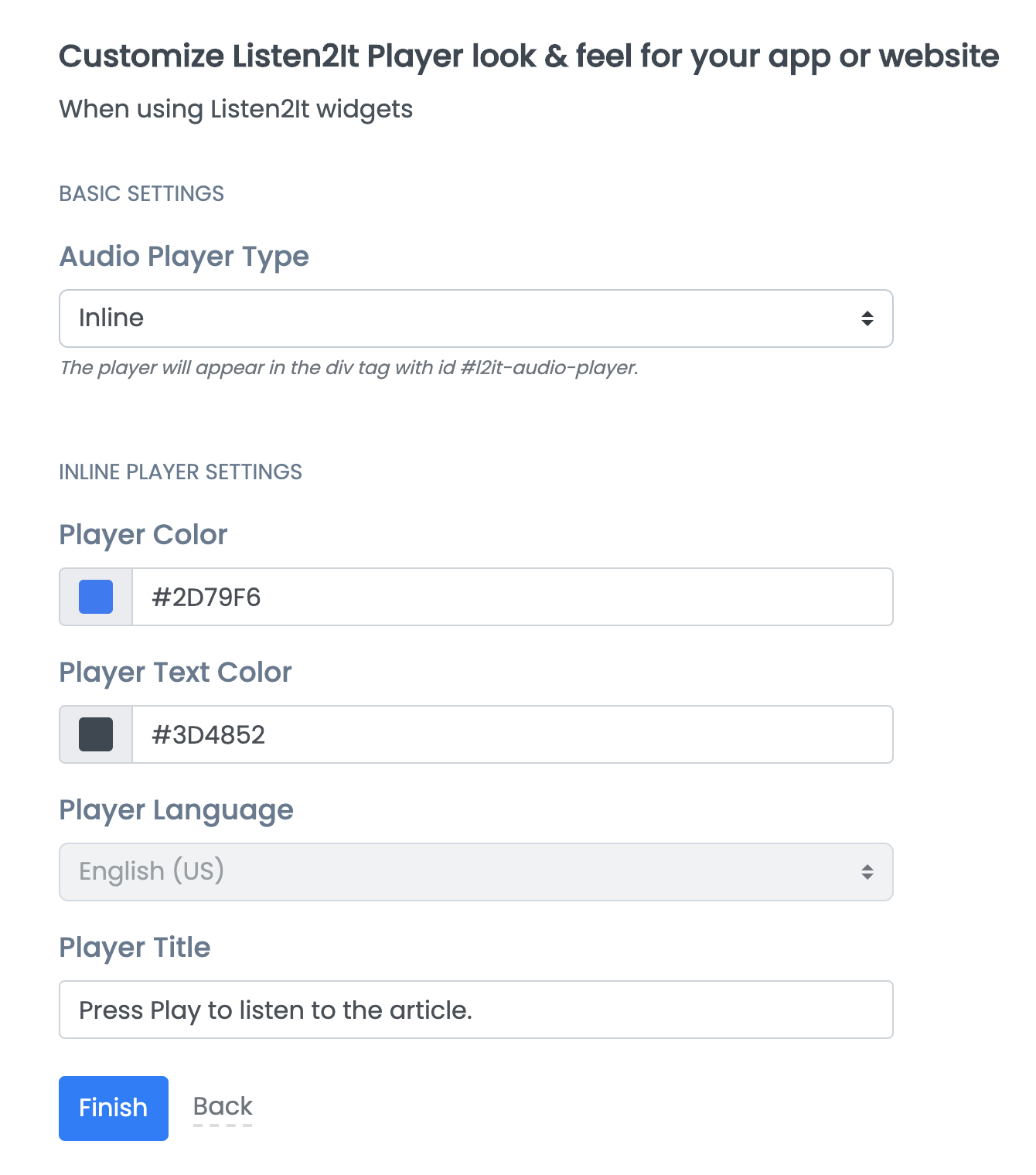 When you change any setting it will be immediately reflected in the preview on the right.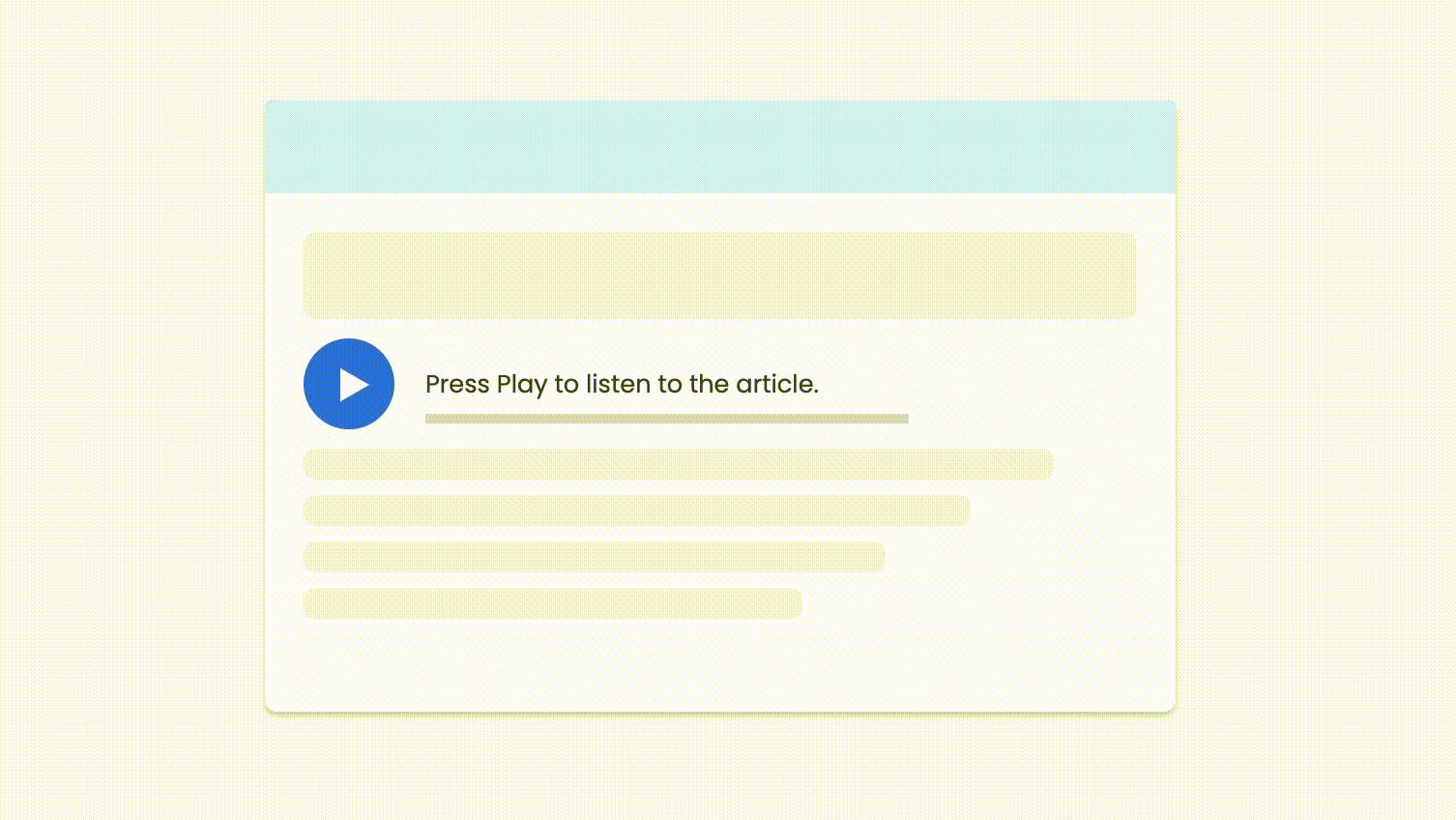 Click on the "Finish" and you should have your first property added.