To edit the Voice Profile of a property, visit the "Voice" section from the side menu in property view.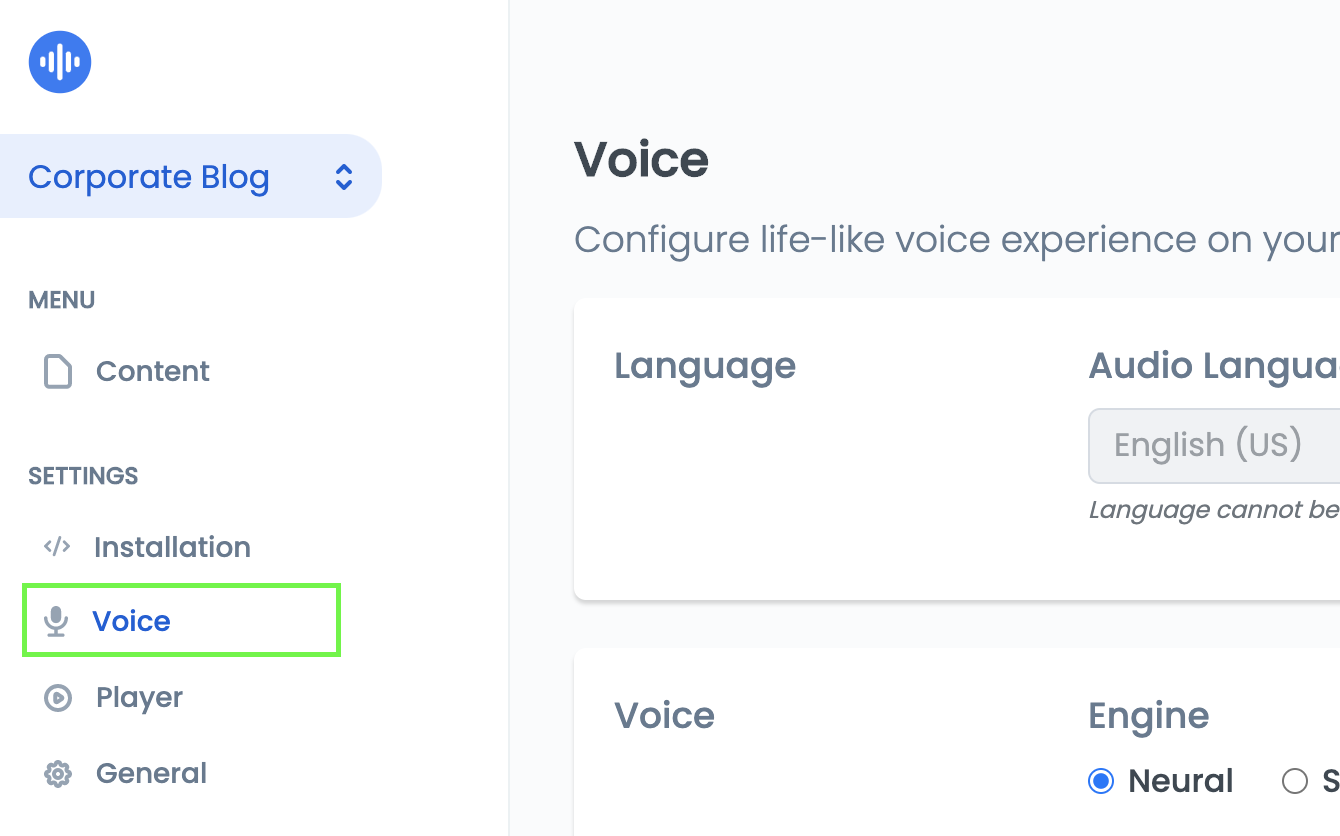 You can update the voice settings of a property whenever you want. But, the voice settings of the content for which audio has already been generated will not change.

We will see how to regenerate the audio of the old content in Managing Content section.

The language cannot be changed but you can change the voice available within a language.

You can pick between Neural and Standard Engine. Neural Engine can produce higher quality voices than the Standard voices.

It may happen that the voice you want is not available in Neural Engine. In that case you can go with Standard Engine.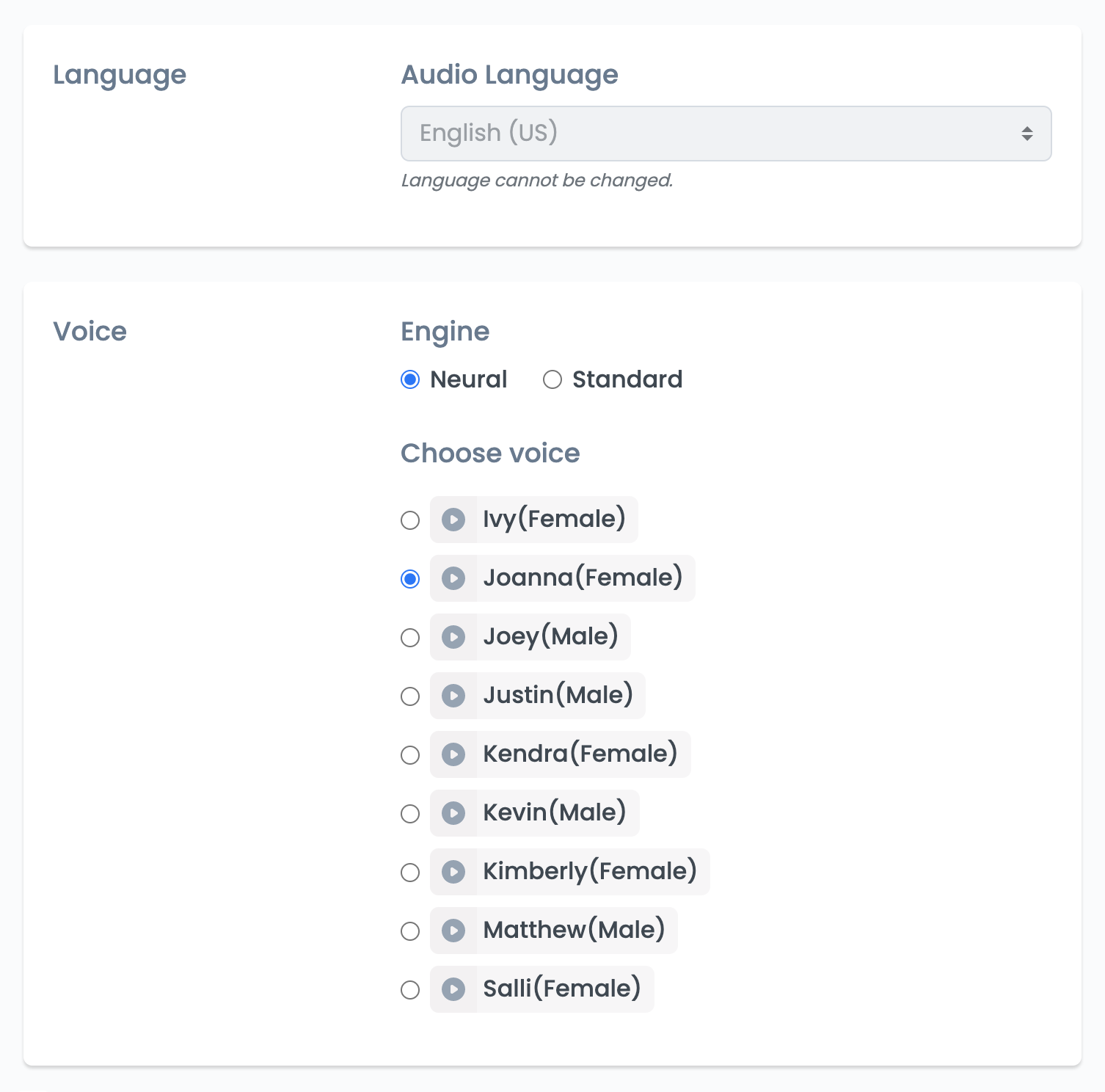 Check the "Show Advanced Settings" box to reveal the advanced settings.

You can change the Volume, Speed and Pitch of the Voice. Leave the settings which you do not want as blank.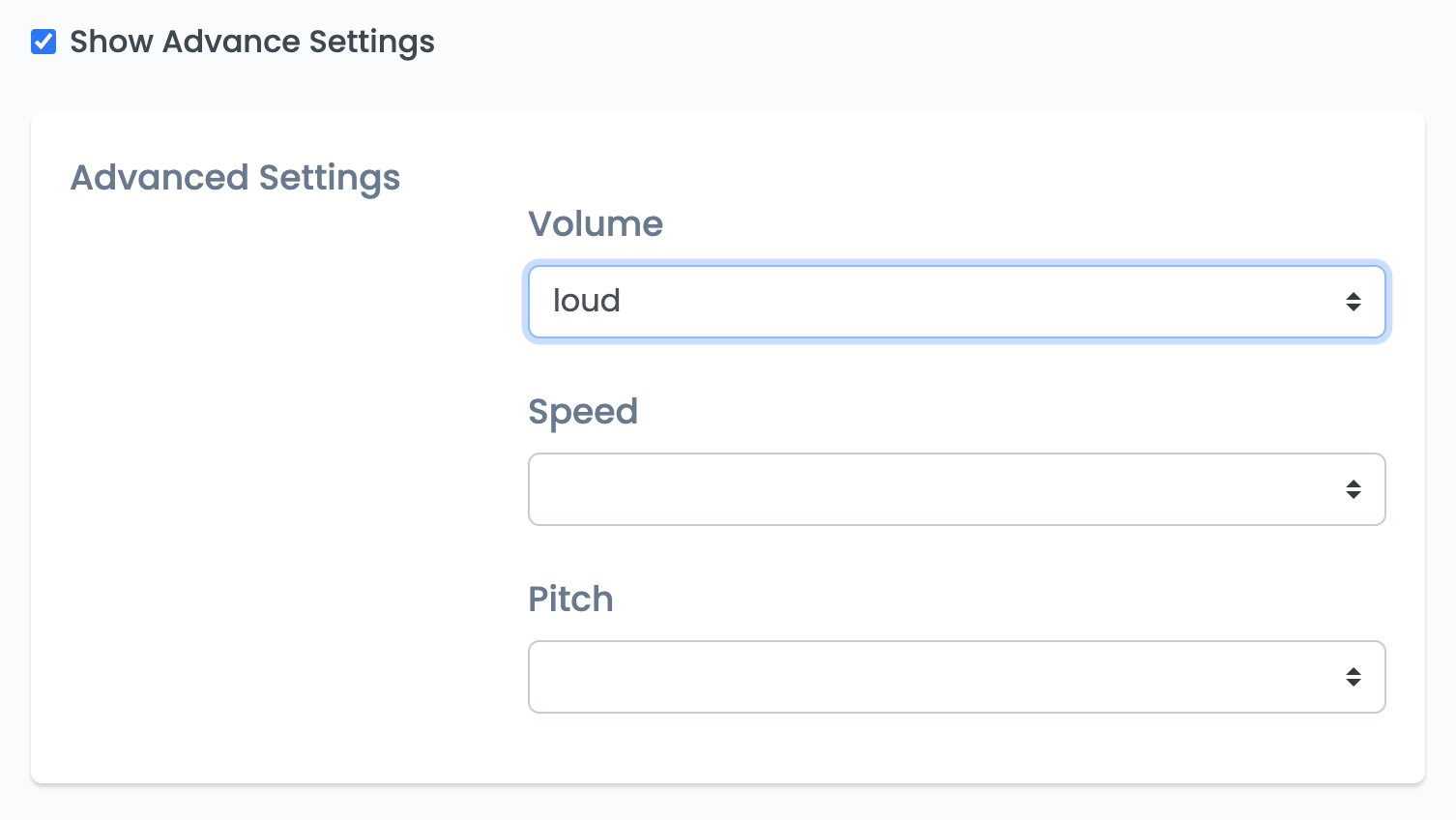 The Audio Preview on the right let you quickly listen to the voice you just picked. You can replace the text which you want to listen to.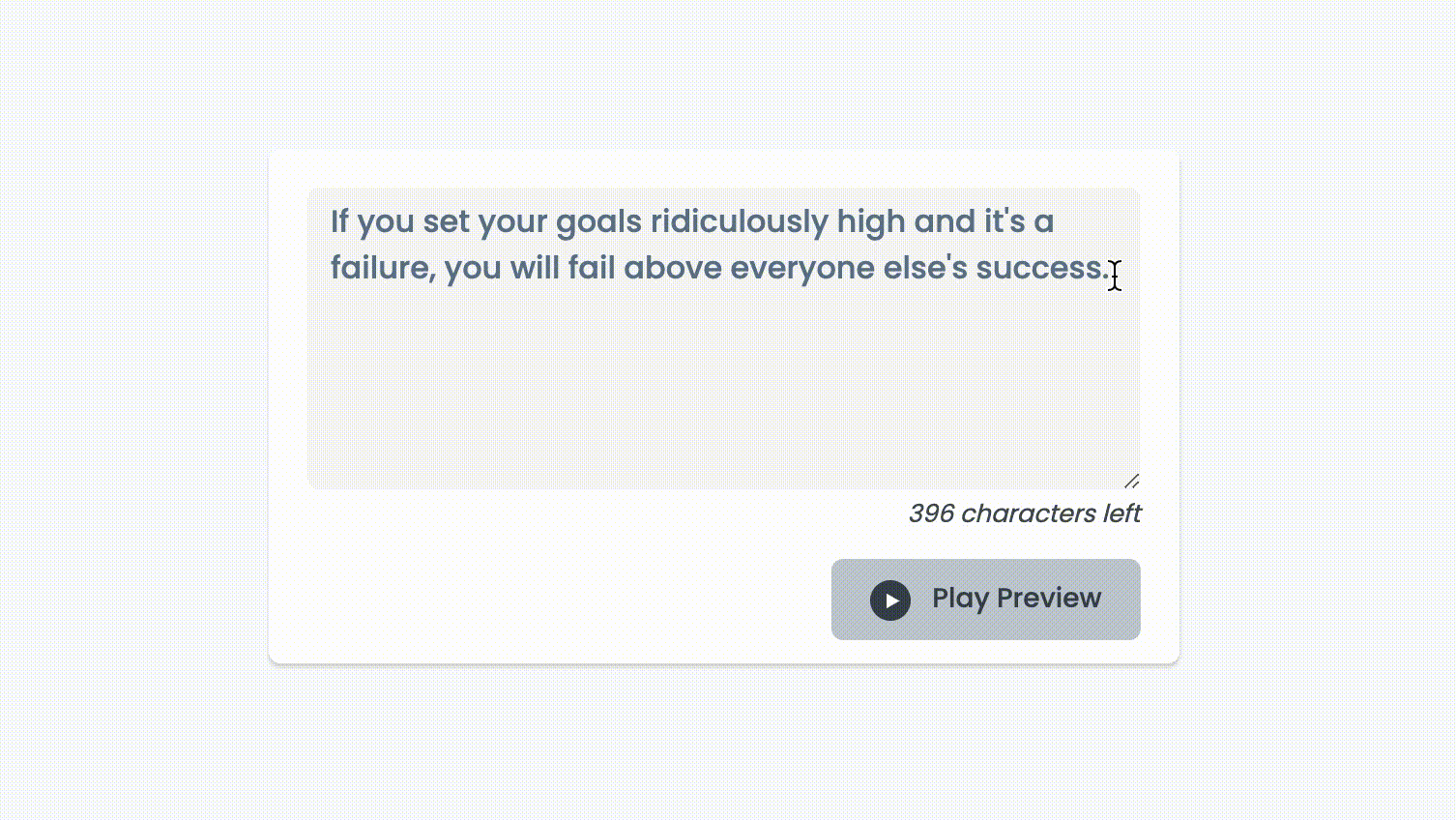 You can save the changes as draft to revisit them later. After making changes, click on "Save as Draft" to save it as draft.

You can restore the form from the saved draft as shown below.