Customize your Audio Player
To edit the Audio Player of a property, visit the "Player" section from the side menu in property view.
You can choose between the Inline, Static and Floating player types.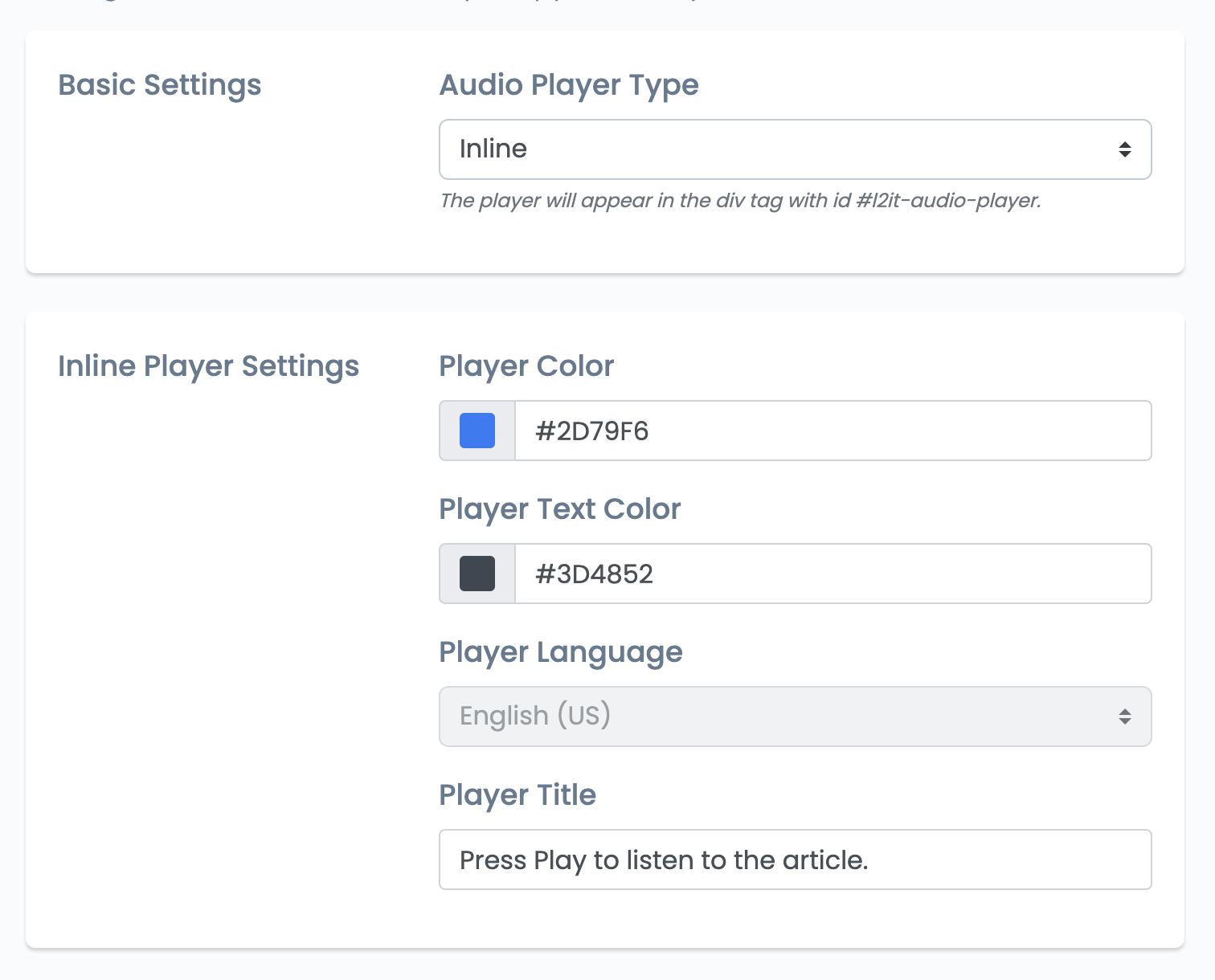 When you change any setting it will be immediately reflected in the preview on the right.



You can save the changes as draft to revisit them later. After making changes, click on "Save as Draft" to save it as draft.
You can restore the form from the saved draft as shown below.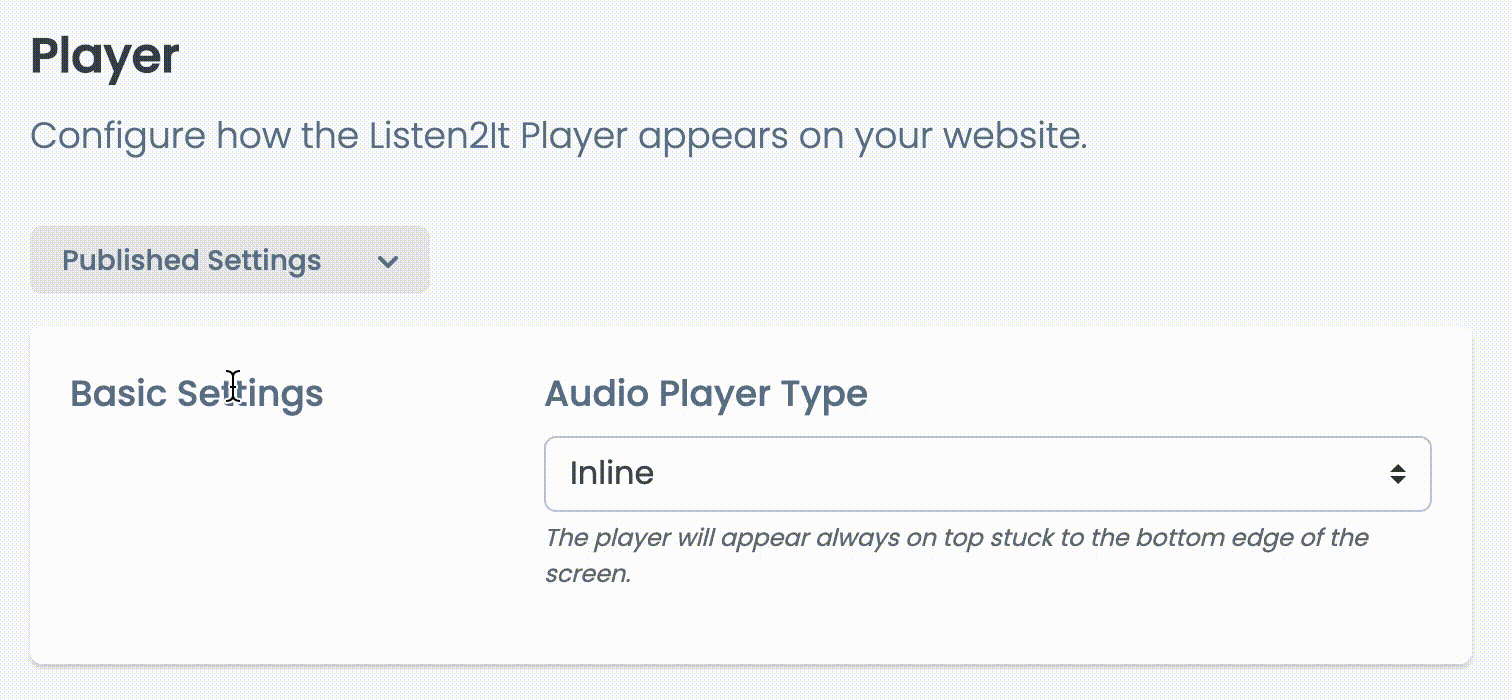 Related Articles

Customize Voice

To edit the Voice Profile of a property, visit the "Voice" section from the side menu in property view. You can update the voice settings of a property whenever you want. But, the voice settings of the content for which audio has already been ...

Adding a property in Listen2It

Once you successfully finish your Sign Up, you will be greeted with the below screen. Click on the "Create a property" button to launch a create new property wizard. 1. General Details In step 1, enter the basic details about your website or the APP. ...

Manage Content

To see a list of audio content generated, go to the "Content" section of the property view. You have many controls on this screen. Below image describes them aptly. Regenerating the Audio will refetch the article from your website and create a new ...

Go live with Listen2It

Kudos! You have successfully created your first property. So far so good. Now its time to go live! The easiest way to go live is to embed the code snippet presented to you right after you have created a property. It looks something like this: <div ...