The Listen2It WordPress plugin adds certain functionality to your admin that makes it easy to convert your posts into audio .
1. Get your API key, Integration ID and Organisation ID
Head over to the 'installation' section in your Listen2It Dashboard and copy the Wordpress credentials as you will need them for your Listen2It plugin configuration.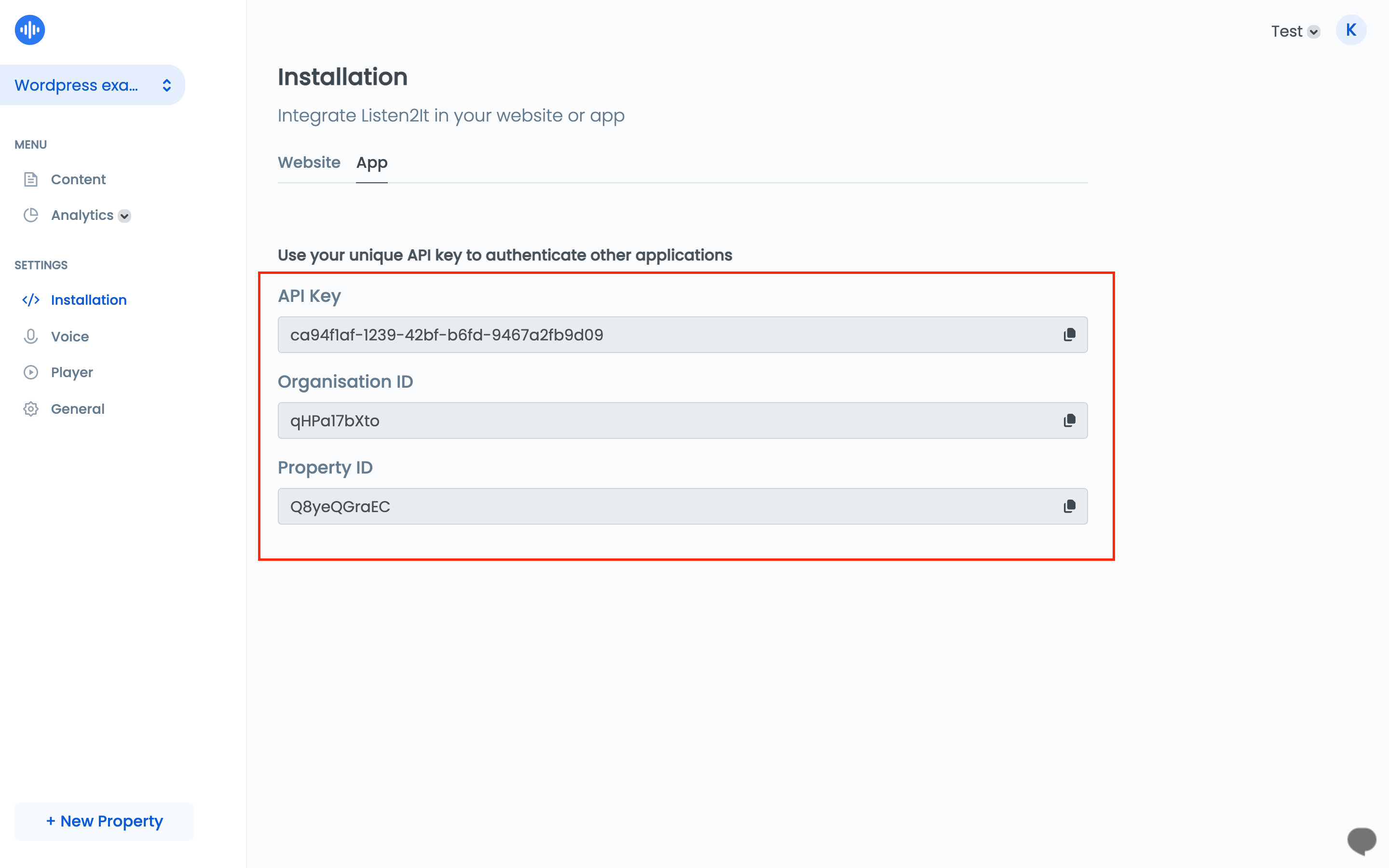 2. Installing and Configuring the Listen2It Plugin on Wordpress
Search and install the Listen2It plugin from the Wordpress plugin directory and activate it.
Go the the Listen2It section to fill out the required details.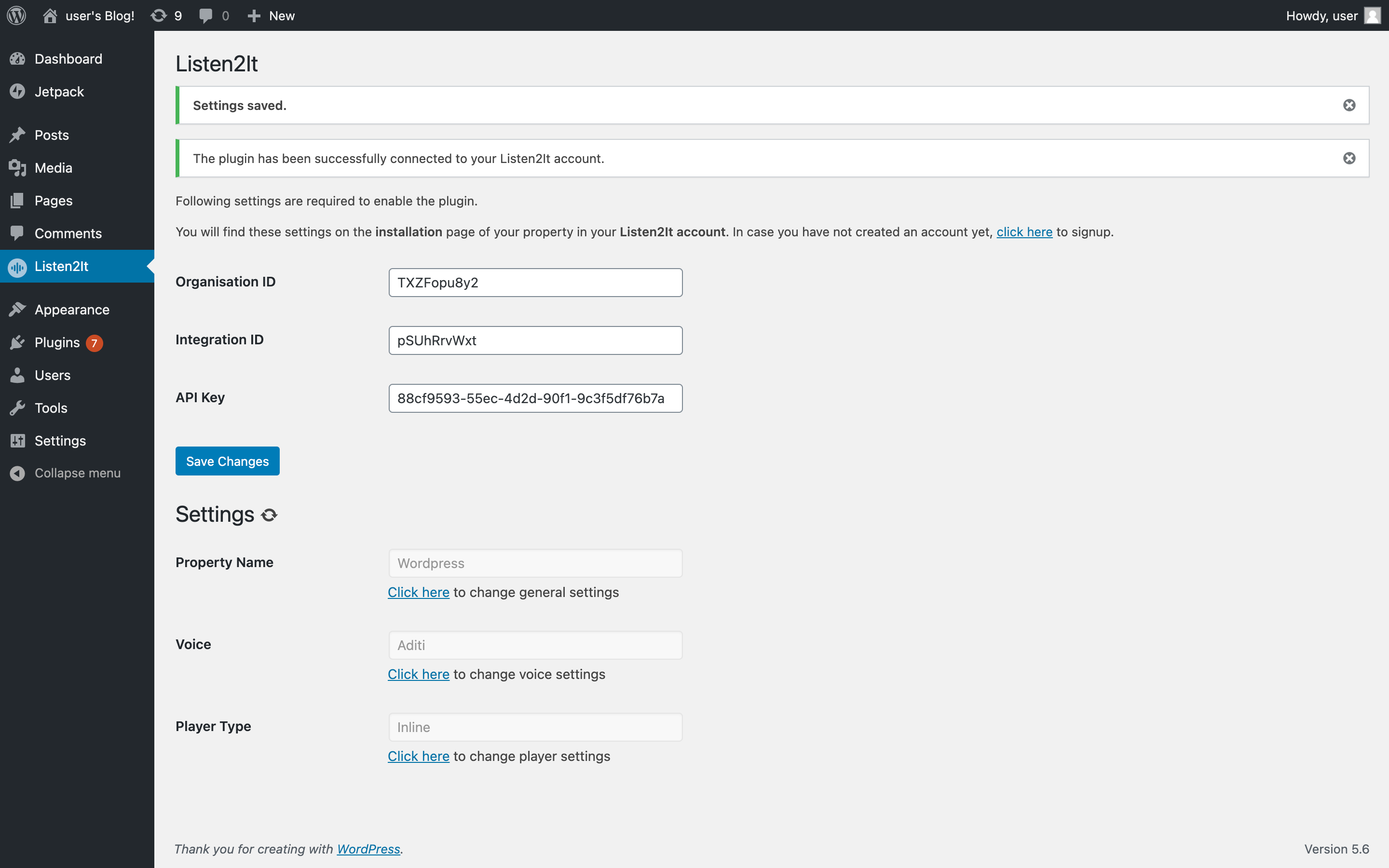 Once you save changes a settings section will appear with details about your property type, the voice you've selected and the player type.
Now the Listen2It column should appear in your blog posts and the Listen2It player will be added to all your blog posts.(The default inline player will appear below the header in the blog post.)
Player will automatically be added to newly published posts.
Audio will be automatically generated when the Play button is hit for the first time.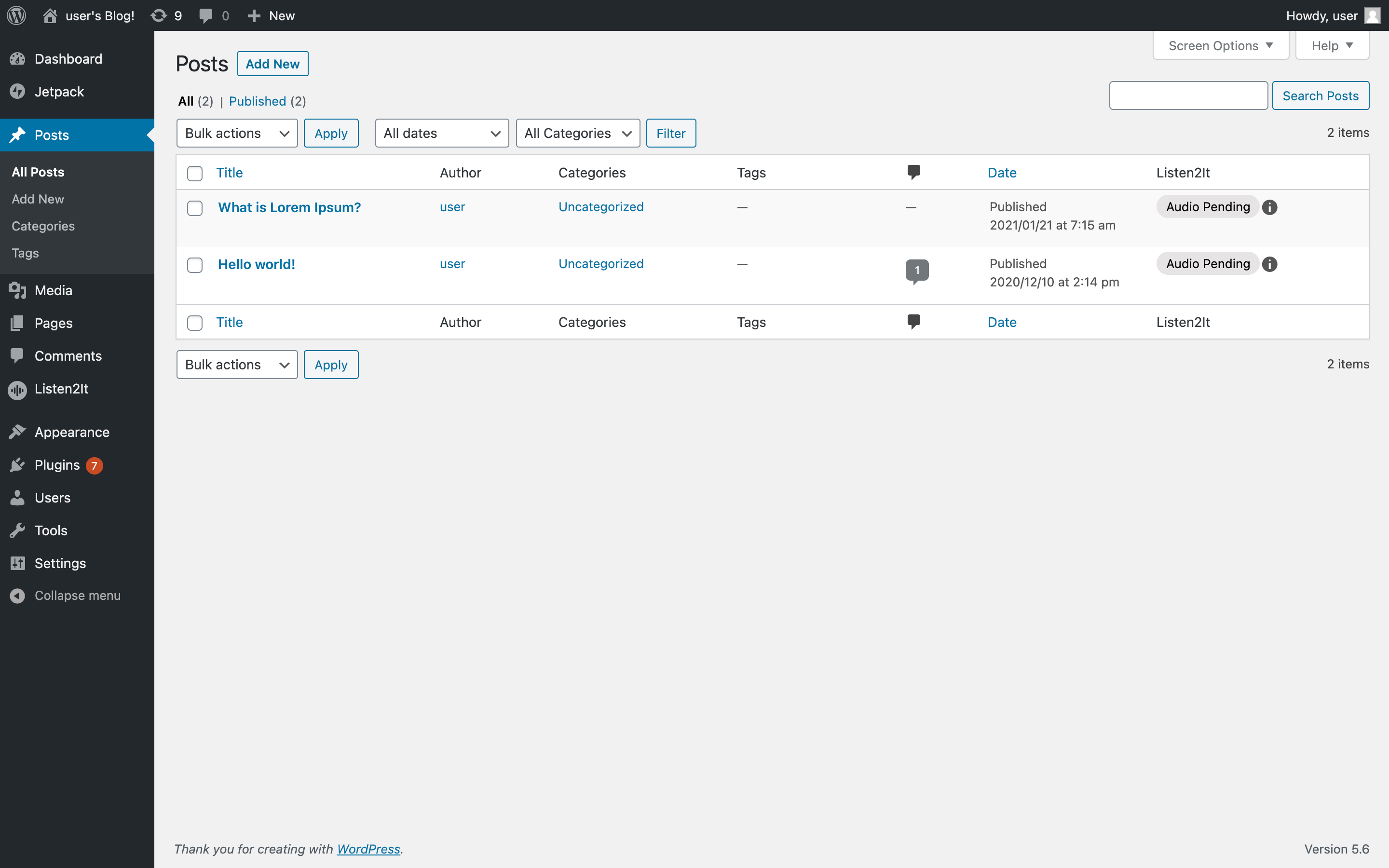 Now anyone can hit play and enjoy interrupted audio version of your Wordpress blog posts.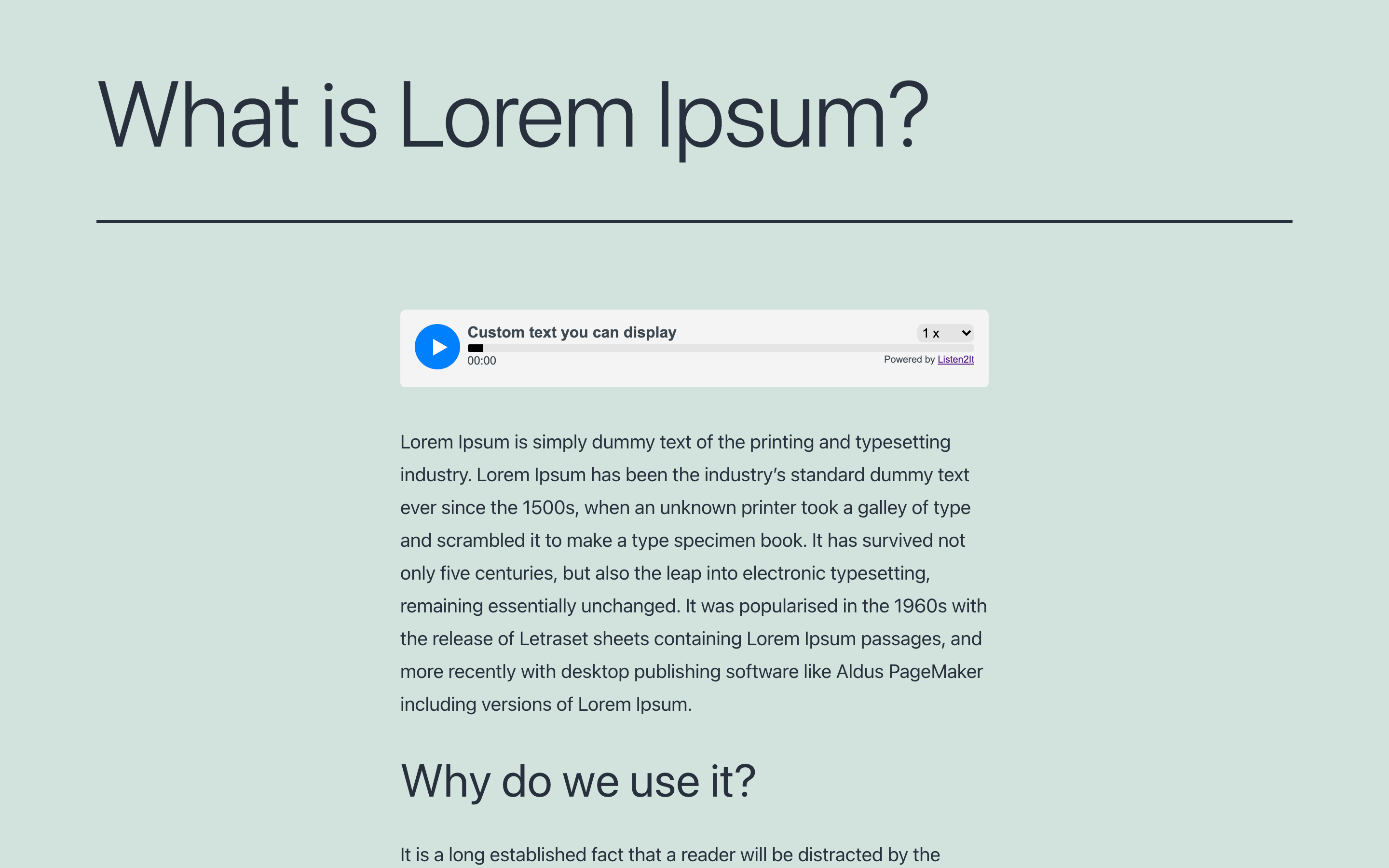 Note: Audio is only generated when play button has been hit at least once.