To see a list of audio content generated, go to the "Content" section of the property view.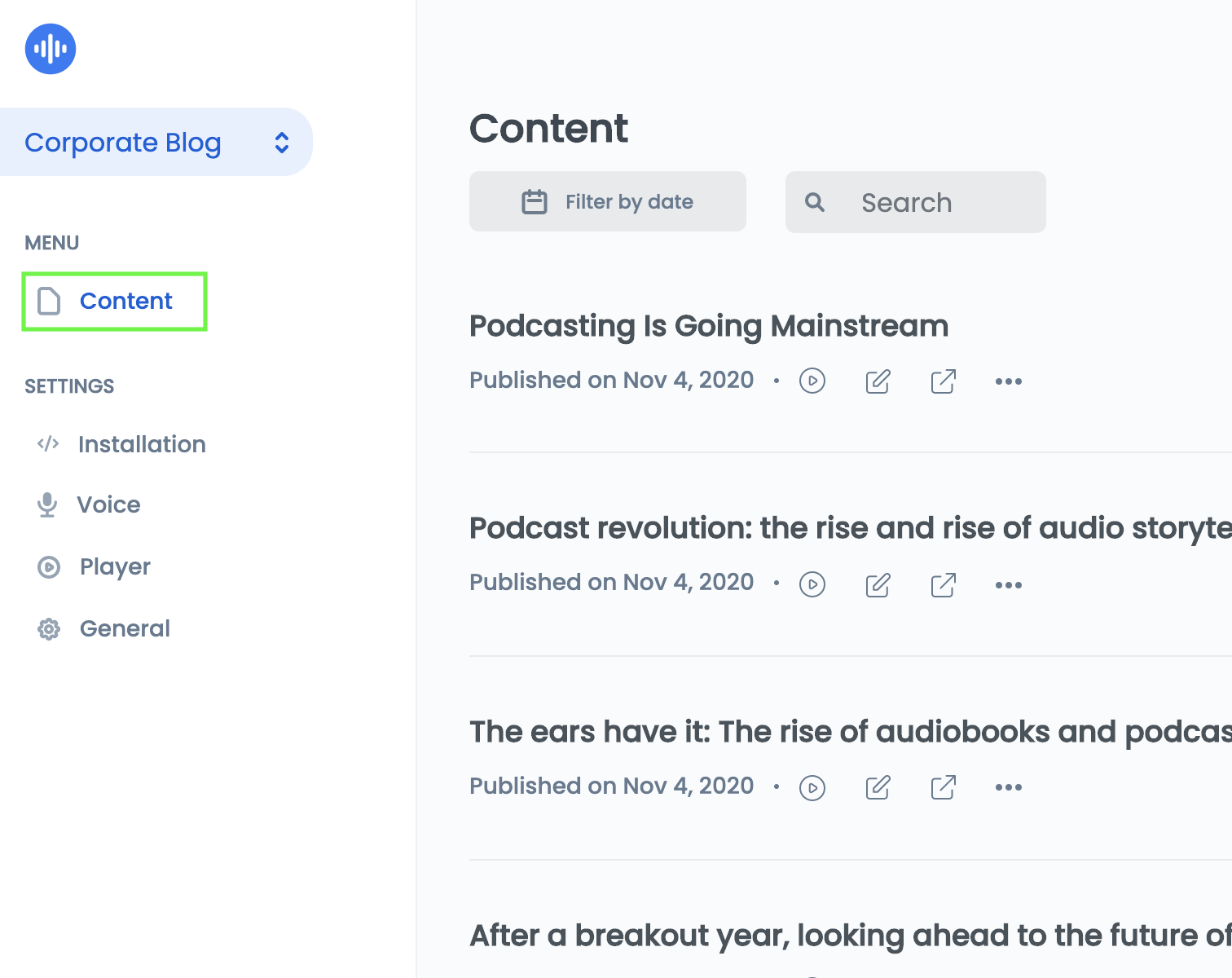 You have many controls on this screen. Below image describes them aptly.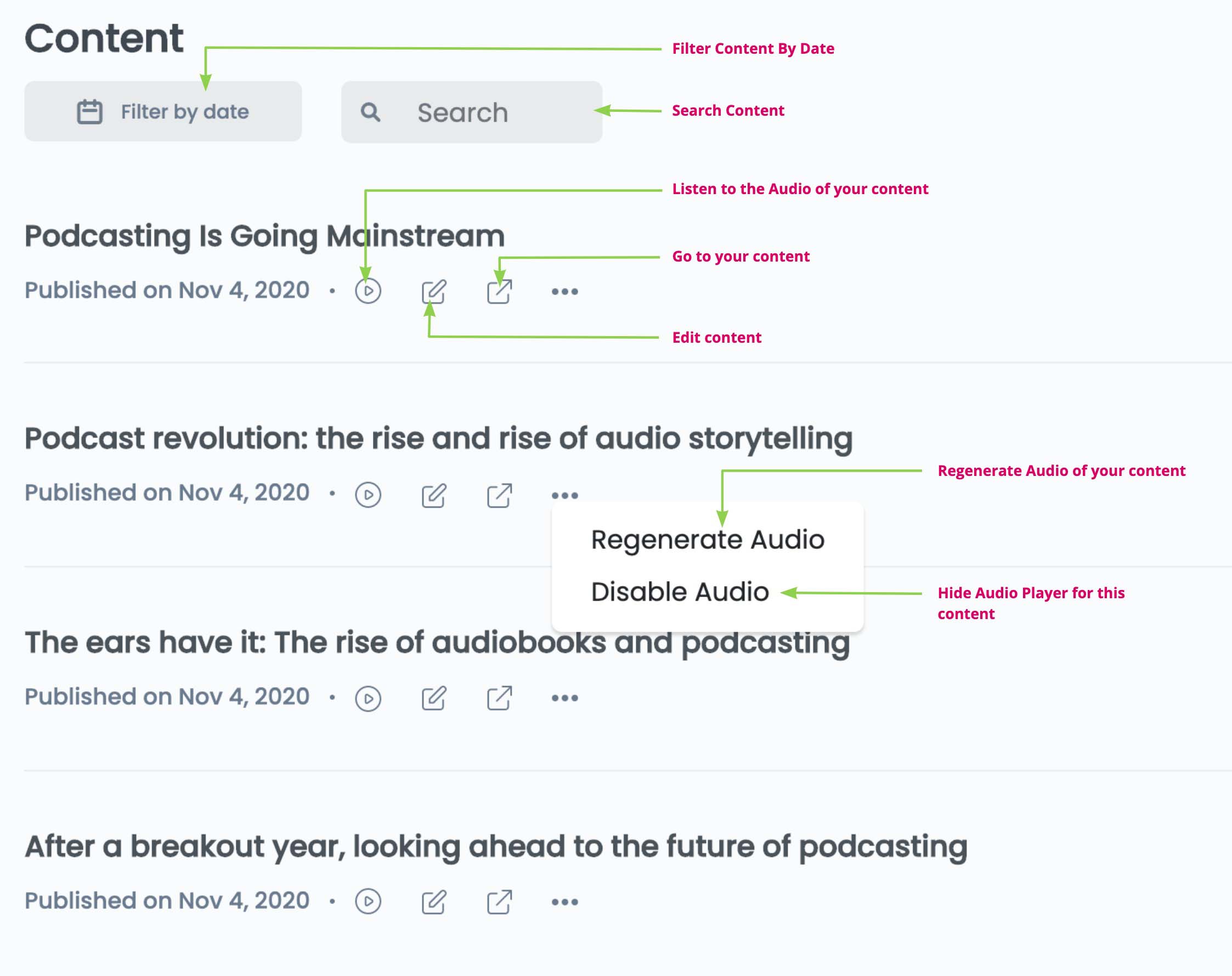 Regenerating the Audio will refetch the article from your website and create a new audio based on your current audio settings.

You can disable the audio player for a particular content by clicking on "Disable Audio".

SSML editor gives you additional control over how we generate speech from the text you provide. GIF below shows how can you can edit the SSML of your content.