This article shows you how to add the Listen2It Player to all your Shopify blog posts and convert them into audio .
This is a workflow that looks something like this - if you want to add the Listen2It Player to all the blog posts in your Shopify blog, you have to copy the code snippet from the Listen2It Dashboard and embed it into the "article-template.liquid" file of your Shopify theme's edit code section which will embed the player to all posts.
Let's look at this workflow in steps -
1. Copy the Listen2It Player code snippet
After you've successfully logged into the Listen2It Dashboard, head on over to the 'Installation' section and copy the code snippet for the player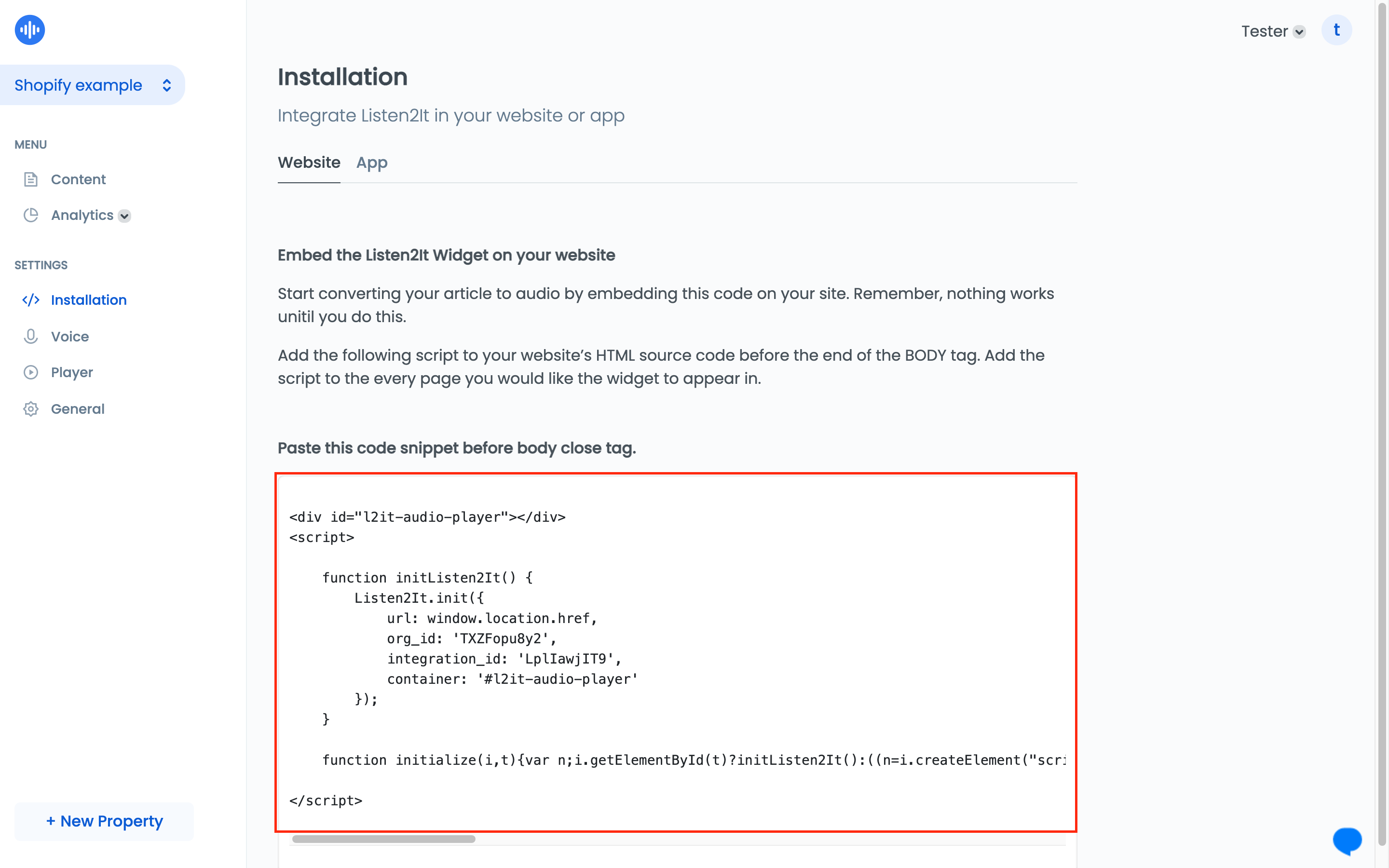 2. Paste the snippet in your sites blog post template page in Webflow
Now head over to the 'Themes' settings in Shopify Online Store and select the Edit code option to edit insert the Listen2it Snippet in your blog theme.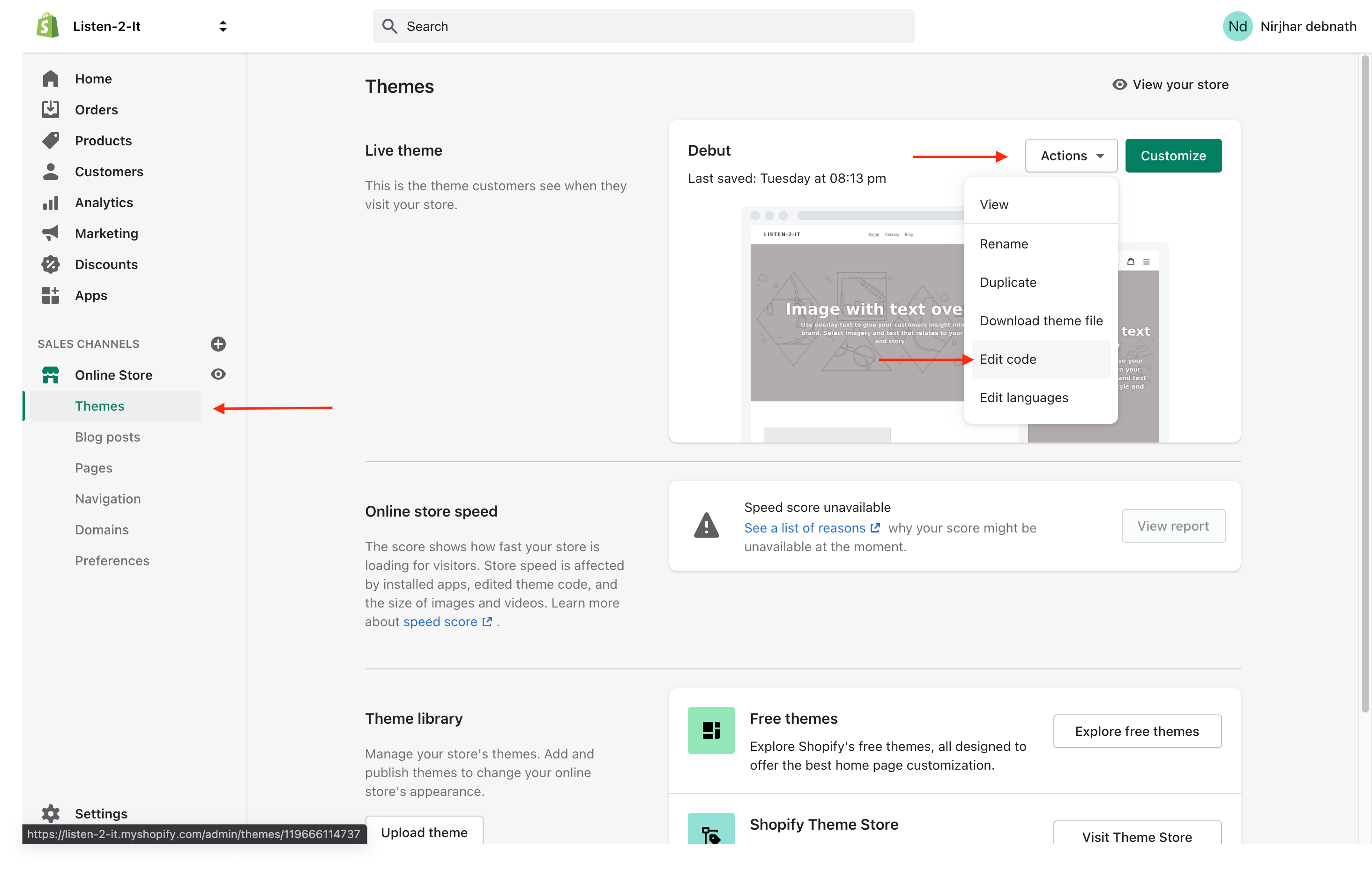 Note: You will need to disable password for your store otherwise audio won't be generated automatically.
Inside the edit code section browse the the folders and go to the 'Sections' folder and select the 'article-template.liquid' file
This is the layout for your blog articles, now paste the snippet between the title and the content of the article as shown below. (Make sure not to override any existing code).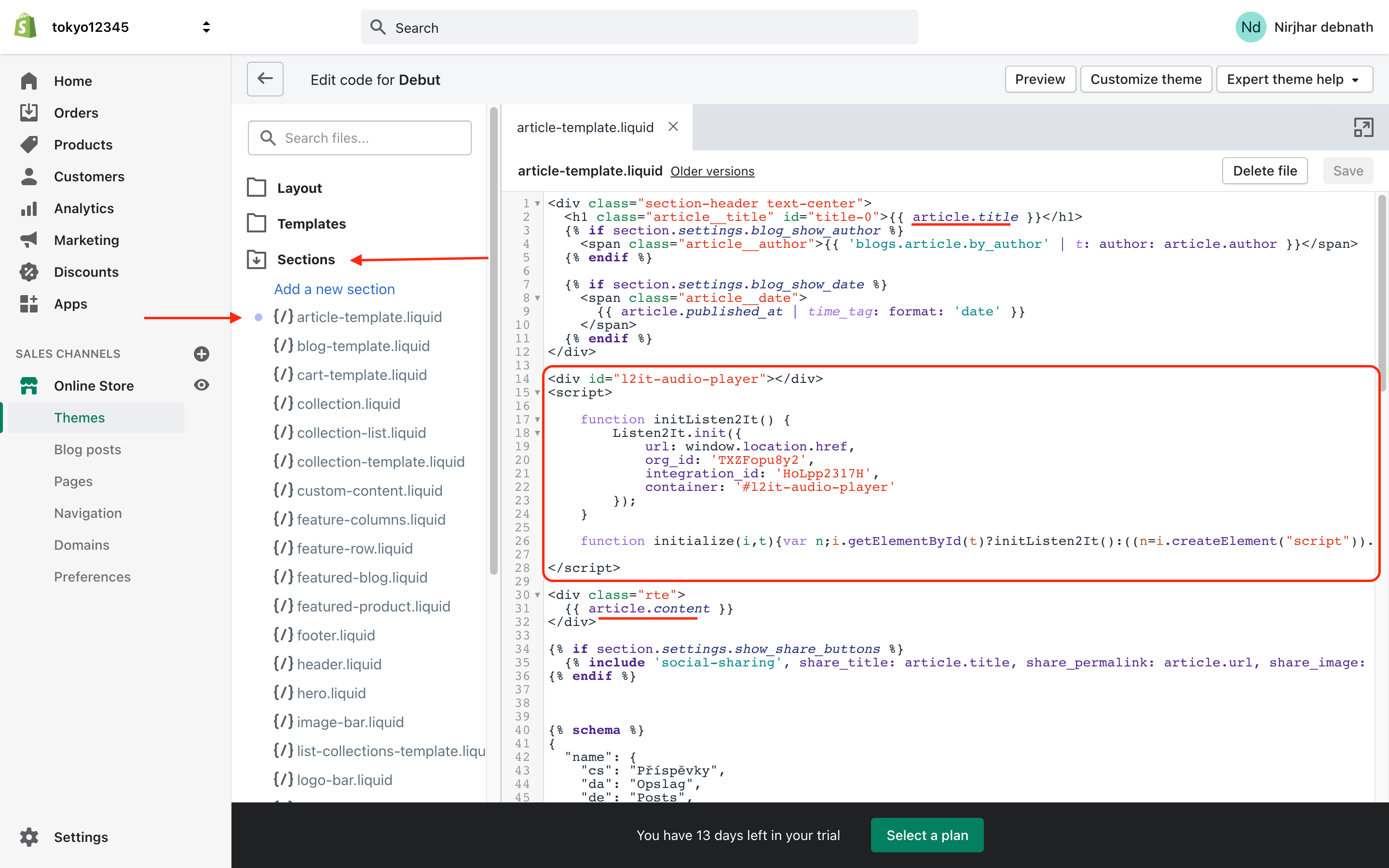 Save the new changes.
Now the Listen2It Player should appear in all your Shopify blog posts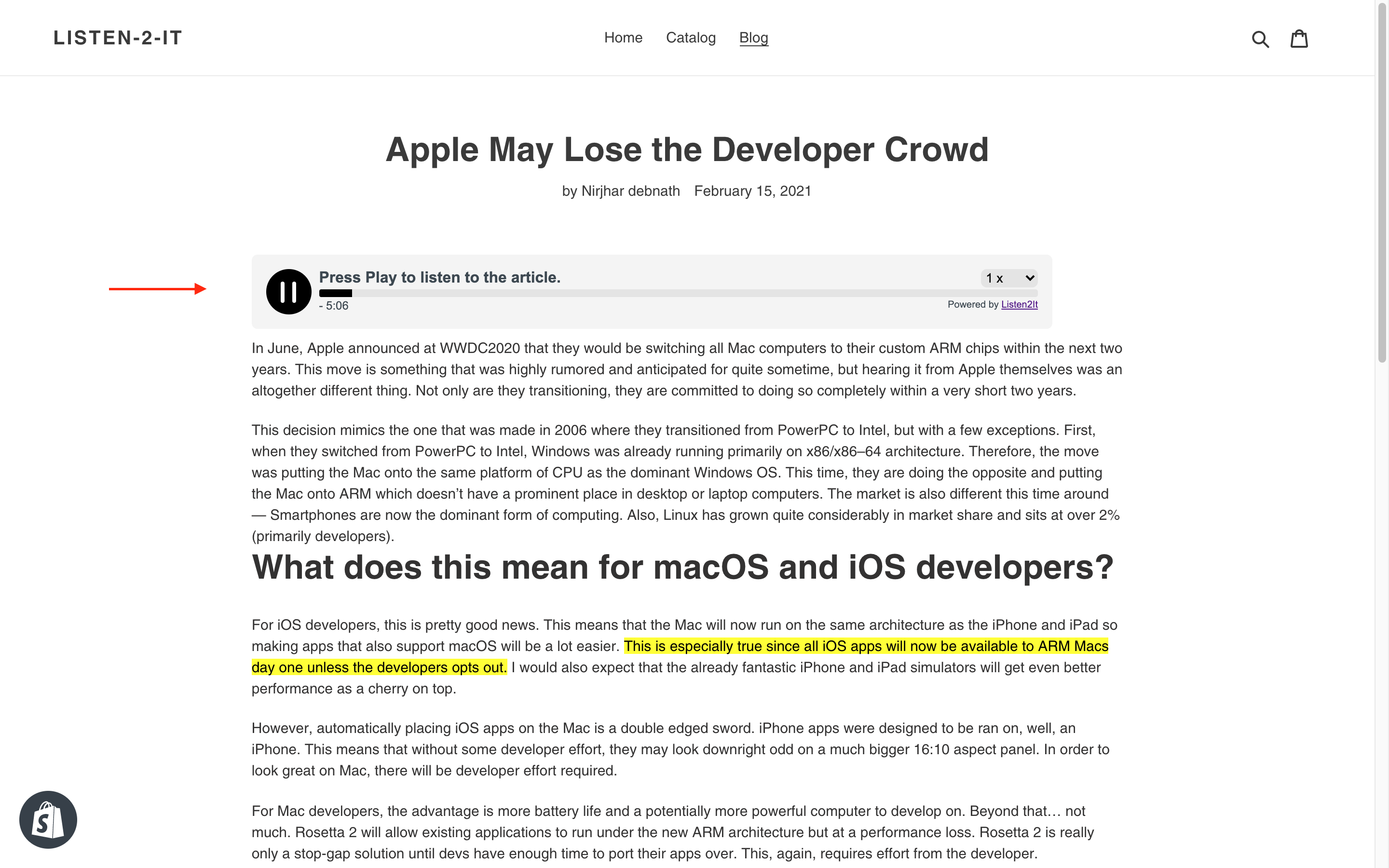 Note: Audio is only generated when play button has been hit at least once.